Updated: Season 2 is currently underway (Guide Books are $7 because there are now 19 breweries! Yes. 19!): https://www.visitkc.com/taptour

What I'm loving about Kansas City right now is the burgeoning beer scene. And the city is whole-heartedly embracing it.
In fact, in late January, Visit KC in partnership with Charlie Hustle announced the Kansas City Passport (Tap Tour or #KCTapTour), a passport (this put kc on tap — pun intended) encouraging beer lovers to visit 11 area breweries. Each location in the experience features a suggested brew and beer discount.
How The Kansas City Beer Tour (Tap Tour) Works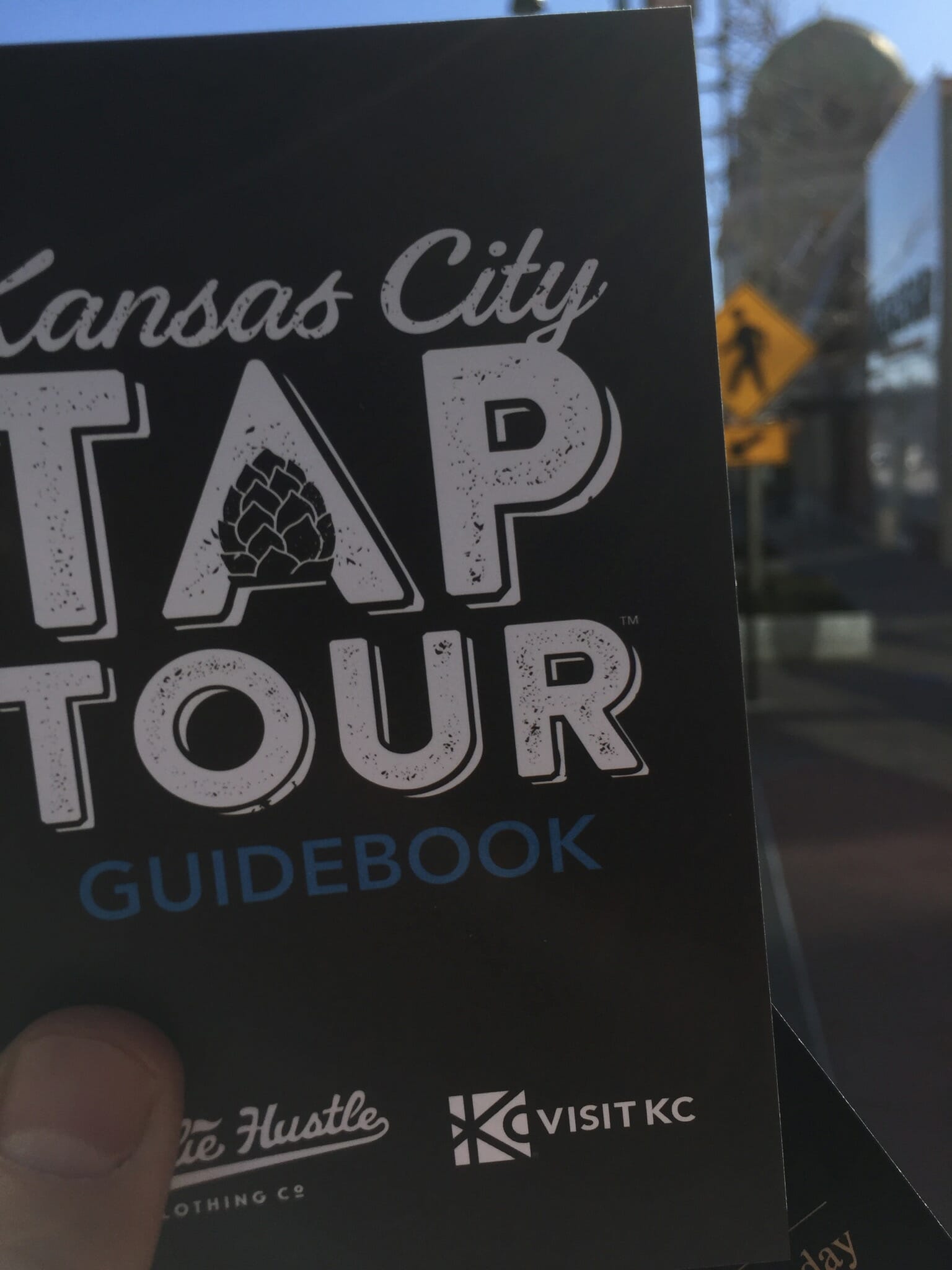 First, you have to pick up a $5 guidebook at Visit KC, 1321 Baltimore Avenue (that's just West of the Power & Light folks).
Then, visit each brewery, presenting your guidebook to get the necessary stamp.
Once a thirsty KC beer traveler visits five breweries (I can see myself forgetting to take my guidebook to get the required stamp. We'll see.), you receive an exclusive #KCTapTour bottle opener. If you take a brewery tour at all 11 breweries (and get the Kansas City passport stamped), you earn a specially designed Charlie Hustle T-shirt. Plus, you get a to chance to win the Ultimate Beer Drinker's Getaway.
The getaway is two weekend passes to Boulevardia, a two-night hotel stay, local craft beer merchandise and other goodies. And depending on what the Boulevardia passes look like, i.e. if they include Taps & Tastes, the getaway is certainly a worthy prize.
The initial program runs through May 31, 2017, and there's talk of a second round later this summer.
Personally, I'm excited to break away from some well worn paths to certain watering holes and try out a few new breweries — and beers. The recommended Blue Bird Blueberry Creme Ale at Calibration Brewery looks to be quite the curiosity. Can't wait.
Round 1 Kansas City Tap Brewery Tour Featured Stops
Round 1 for the brewery tour includes (my pre KC Tap Tour count — and by the looks of it, I have many well worn paths … don't judge):
Big Rip Brewing Company (Not been)
Border Brewing Company (Been)
Boulevard Brewing Co. (Been A LOT)
Calibration Brewery (Not been)
Cinder Block Brewing Co. (Been)
Crane Brewing (Not been)
Double Shift Brewing Company (Been)
Martin City Brewing Company (Been)
McCoy's Public House (Haven't been in a looonnng time)
Stockyards Brewing Co. (Been)
Torn Label Brewing Company (Been a lot)
Once you're ready to redeem your stamps, stop by the Visit KC Visitors Center or Charlie Hustle's retail store on the Country Club Plaza to collect your goodies and enter to win the beer getaway.
So if you're looking for Kansas City brewery tours, give this a look first.
Learn more by visiting the Visit KC Tap Tour page. Cheers!