Podcast: Play in new window | Download
Subscribe: Google Podcasts | Spotify | Stitcher | RSS
Welcome to The Hump! Podcast …. In episode 45 of The Hump! Podcast: Out in Space with Matt Tohl hosts Brent Bowen and Chad Beland continue their travel series talking with former ecological researcher Matt Tohl about his former life in the Utah wilderness and great (and foul) river adventures.
The fellas continue season three (safely from the confines of their respective homes using
Squadcast.fm
) chatting all things inane and profound (have you actually listened to the show).
And this episode's Triple D: beware if you litter — especially in national parks. 
The Hump! Podcast Episode 45 Show Notes – Out In Space with Matt Tohl
If You Missed The First Season
Miss the first season or so of The Hump! Show?
In Ep. 45 of The Hump! Podcast, Brent & Chad Chat Travel, Nature & More
What Craft Beers Are The Fellas Drinking?
Chad

is drinking Evil Twin Lemon Meringue in the new official The Hump glasses (hopefully the dream of an official The Hump store will come to fruition, Chad). 

Guest Matt Tohl is drinking Deep Ellum IPA from Deep Ellum brewing company, located in Dallas Texas. 

Brent's beverage of choice for the evening is a sour mango ale from Nimble brewing company. 
Who is Matt Tohl?
Matt is a producer, videographer, photographer, and content editor. His work varies from producing podcasts to planning, shooting, and editing videos. Prior to The Hump!, he was a project manager at a Fortune 500 company. Before that, he worked for the Department of Natural Resources in Utah, where he spent his days fishing the river and searching the mountains in order to protect native species and their natural habitats.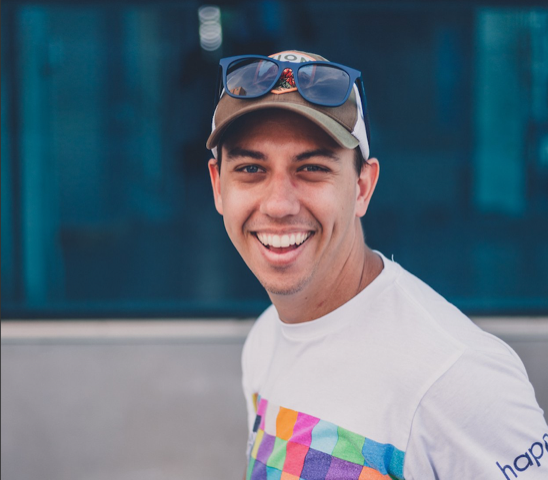 What Did Matt Do in Utah?
Matt's job in Utah was to help preserve the natural habitats in the Utah rivers. Fishing is surprisingly what Matt was asked to do to keep the natural habitats safe. Listen to more to find out why fishing was the job Matt was tasked with!
The Fellas Talk About Matt's Work in Boston and Coral Reefs… 
In Boston, Matt was researching coral reefs found off the east coast of the United States and contrasting them to other coral reefs around the world. Tune in to see why he was comparing and contrasting different coral…
What Does Hygiene Look Like in Nature? 
Matt used to camp out every week from Monday to Thursday, meaning typical hygiene was nonexistent. Showers were simply taking a quick dip in the river or just not showering at all. 
Brent almost lost to a Colorado River?
In Brents's younger years he was a pro at white water rafting (at least he thought so). This was an every year activity for Brent until one summer he went on a stretch of the Colorado River called "The Numbers". Let's just say Brents's tour guide was a little too confident!
This Episode's Game of "Triple D" …
To close out The Hump! Podcast … the fellas play a quick round of Triple D.
What's Triple D?
They throw out a scenario … and discuss whether it's a DICK, DOUCHE or DUMBASS move …
This week's Triple D move — What do you call someone who litters in a national park?"
Chad shares a very personal littering story and the fellas weigh in on what D he may be.
We discuss and debate on the show, but feel free to leave your thoughts in the comments (keep it clean folks, as they reserve the right to delete any personal attacks or defamatory information).
Be Sure to Tune in to Part II of Matt's Interview … Episode 46 Coming Soon
This very special podcast is split into two parts, so consider this your official cliffhanger. Be sure to tune in to The Hump! Podcast Episode 46 for Part II of our interview with Matt … 
You Can Catch The Hump! Live
You can watch Brent and Chad LIVE 6 p.m. CST most Thursdays on Facebook  (and sometimes Instagram — when it works).
They'll publish the replays on Facebook and places where good audio can be found (see below platforms — and not saying they're good, but they'll slum along greatness).
If You Enjoy The Hump! Podcast? Spread The Love
Thanks for checking the guys out! If you enjoy The Hump! Podcast … go out to the …